SUPPORT OUR DIY BAND & JOIN OUR FAN CLUB
You need a subscription to access this page.
This page can only be accessed by subscribers to the Fan Club Membership and higher tiers. Subscribe now to get access.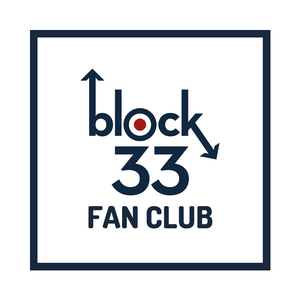 RECEIVE ALL OF THESE 'MEMBERS ONLY' PERKS:
Block 33 Logo T-Shirt
​Block 33 Pin Badge
​Block 33 Sticker
Block 33 Plectrum
Block 33 Poster (Signed By The Band)
Hand Written Lyric Sheet Of Your Choice (Hand Written & Signed By Dan)
First Listens On All New Releases
Yearly Video Message On Your Birthday From The Band
Monthly Live Fan Club Group Video Chat With The Band
Meet & Greet (Including Photo & Autograph) At Any Future Gigs You Have Tickets For
Yearly Fan Club Christmas Drinks With The Band
Block 33 Fan Club 'Members Only' Facebook Group 
Earlybird Ticket Access On Our Headline Shows
15% OFF All Merchandise
 + Much, Much more in the pipeline as the Fan Club grows (including Exclusive Access To Interviews, Acoustic Tracks & Home Demos, Members-Only Vinyls,CD's & T-Shirts)
Yep, For The Same Price As A Pint Of Beer 
( £4.00 ) You Get All Of The Above Whilst Helping Us To Continue Growing As A DIY Band, Funded Purely By Ourselves & Our Amazing Fans!